👋 Hi there! Great to see you here.
Find what your company knows
AI-powered Search assistant across your company's knowledge & apps.
TRUSTED AND LOVED BY THE BEST TEAMS IN EUROPE
What is Spexia?
Spexia transforms your company's scattered information into one accessible knowledge hub, making it easy for employees to find the information they need.
Leading teams save time with Spexia
Seamless Setup
Three easy steps are all you need to set up Spexia.
Spexia integrates with the tools your team already uses and unifies them.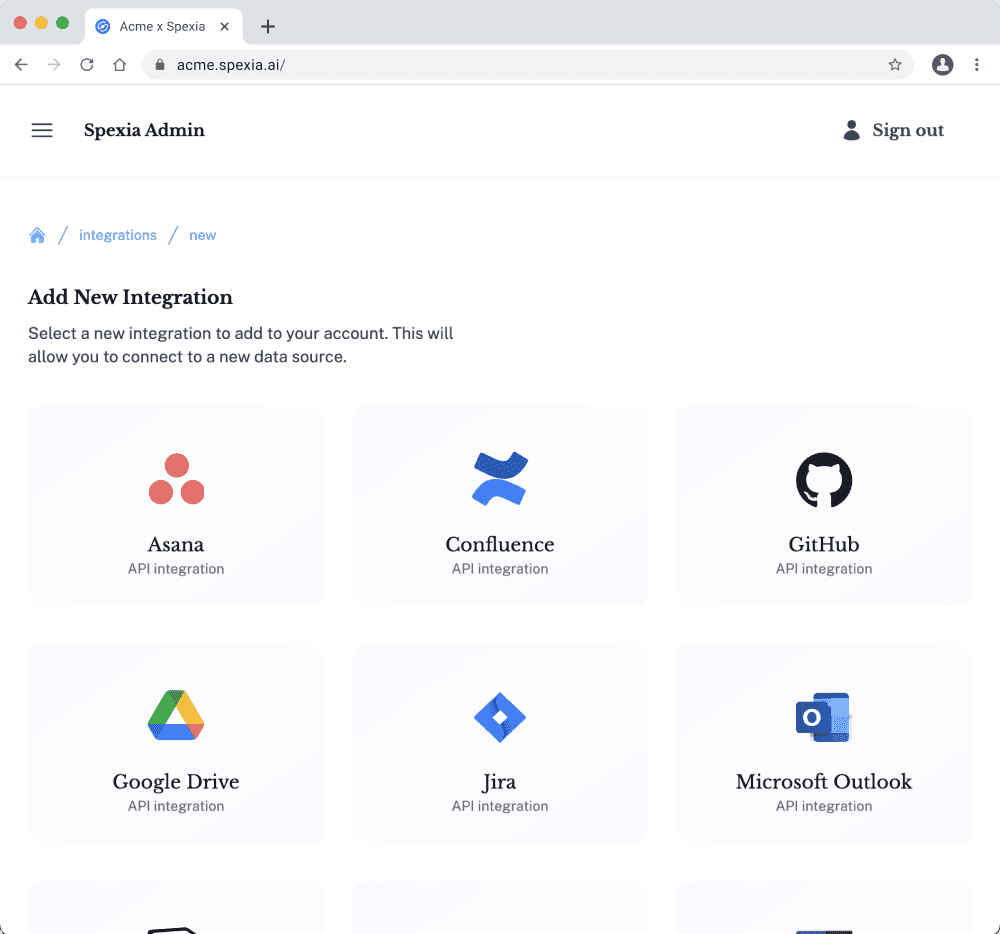 Private and Secure by design
We safeguard your data with advanced security measures and offer flexible deployment within your own infrastructure.
GDPR-compliant
Compliant with GDPR, our practices ensure the safe collection, processing, and storage of your personal data.
Always encrypted
By encrypting your data in transit and at rest, we guarantee it is accessible only by you.
Permission-aware
Spexia ensures consistent data access across platforms by synchronizing the permissions of your integrated tools.
Robust Infrastructure
Constructed exclusively on AWS for unmatched data protection, resilience, and uptime.
Self-Hosting
Spexia offers you to self host the infrastructure on-premise, giving you full control over your sensititve data.
Open Source Models
Spexia offers you to use Open Source models deployed on your infrastructure.
Spexia: The Choice of Industry Leaders
Let's hear what our customers have to say about Spexia

Lukas Pieczonka
Managing Director @ MAYD
"Spexia has transformed our organization in ways I couldn't have anticipated. The times of information bottlenecks are a thing of the past."

Leonard von Kleist
CTO @ Hive
"With Spexia's unified interface and seamless integrations, finding information is easier than ever before. There's no going back for me."
9.3
The average employee performs 9.3 searches per day.
10 h
Spexia saves on average more than 10 hours per employee per month
97 %
Spexia has an accuracy of 97% among all employees' questions.
Stop wasting your time searching.
Try Spexia now and unlock a world where you can focus on what truly matters.